Private Individual Signups

Corporate Trainings
COMPUTER SCIENCE PROGRAM
Foundation

First-time coders:
Learn to code.

Those with prior experience:
Review, recap and practice.

Build solid fundamental skills to become exceptional programmers.
Track 1

Full Stack Web and
 Mobile Development

Learn HTML, CSS, JS, Flask, React Native, MongoDb and more.

Build full-stack web portals.

Track 2

Internet of Things
(IOT)

Learn/review the foundation of electricity and electronics. Learn how Raspberry Pi, Arduino and sensors can be used for embedded IOT projects.

Build autonomous sensor-driven systems.

Track 3

Machine Learning and Artificial Intelligence

Learn OpenCV, TensorFlow, SciKit, SciPi, Keras and more.

Build smart self-learning machines.
ONLINE CORPORATE TRAINING MODULES
Security Awareness Training

No computer systems are secure without users who practice safe use of technology. Train your staff with self-paced online security awareness training modules.

Turnkey system. Content delivered using ProWonks fully managed LMS.

3D Modelling & 3D Printing

3D Modeling and 3D printing are changing the way we innovate and prototype. Incorporate 3D Modeling and 3D Printing in your corporate innovation cycle. Self-paced online instructor-led training.
ONLINE TRAINING PORTAL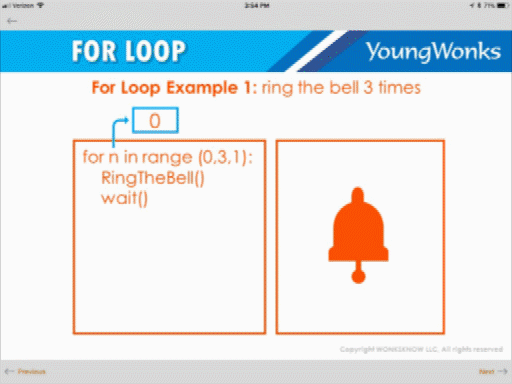 24 x 7 access to world's best content.
Videos
Animations
Quizzes
Exercises
Projects
Reference Sheets
Blended Learning at its Best!
UNIQUE TEACHING METHODOLOGY
Acclaimed Curriculum

Comprehensive Computer Science curriculum for adults.

Focus

Learn things from the foundational level.

Project Based

Our project and exercise based approach makes learning fun. There are NO class lectures at ProWonks.

Self-Paced

Self-paced program makes learning interesting, fun and provides a deep conceptual understanding.

Assisted Practice

Hands-on inquiry-based learning with teacher assisted practice makes learning deep and thorough.

Python Oriented

Sticking with one language reduces syntax-confusion and helps in getting deeper understanding of Computer Science concepts